Egg donation
For a significant number of couples and single parents egg donation is an incredible opportunity to become parents. Our outstanding experience of more than ten years in assisted reproduction enabled us to develop very unique Egg Donation program for you.
Egg donation program at New Life Poland gives hope to many intended parents from different parts of the world. Our incredible egg donors are well known all across Europe and the rest of the world. Therefore, intended parents from different countries refer to New Life Poland to benefit from our IVF and egg donation programs and increase their chances of success.
If you would like to do your program in Poland and are in need egg donor from Caucasus or Asia, you don't have to travel at all. Being part of the global network of clinics give us exceptional freedom to offer egg donors from different countries (Georgia, India, Thailand, Ukraine) for your program in Poland. You will be provided access to our large database of international egg donors and once you choose your favorite one, we will arrange her travel to Poland for you.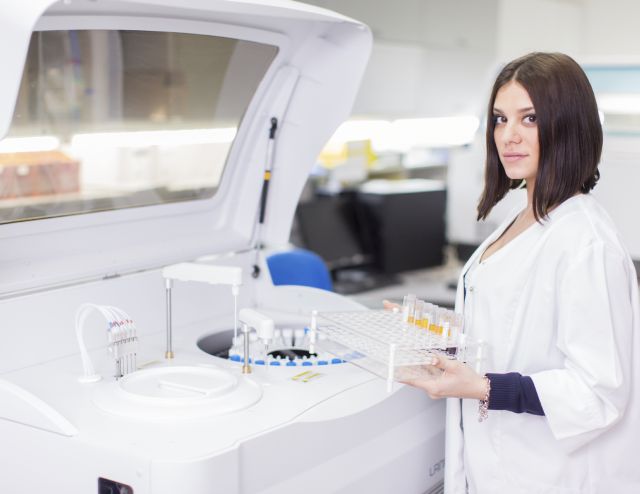 There are some features that make our egg donation program distinguished from others:

Egg Donors will Travel to You Our Polish egg donors can travel to your destination at your request and at the same time egg donors from India, Georgia, Ukraine and Thailand will travel to Poland for your program as well.
It is Affordable Our price for the program is much lower compare to other countries and thus affordable for most intended parents. We are striving to keep our program fee affordable since we strongly believe that the financial part should not be the barrier to happiness.
Safety We do our best to provide the most appropriate options available both for our egg donors and intended parents. Egg donors in our database undergo careful screening process and personal interviews.
Convenience We keep regular communication with our egg donors to have the most up to date database.
To felicitate the preparation process, we decided to give several options to our intended parents:
Get Medical Stimulation in Your Country
You don't have to be in Poland to start your preparation for the program. You can undergo all necessary tests in your home country and send the scanned results to us by e-mail. Once we confirm your eligibility to the program, we will proceed with the next steps and you will be prescribed the preparation plan by our doctor.
Get Medical Stimulation in Poland
Once you confirm egg donor candidate, sign contract and make first payment- we will start your synchronization with Egg donor at our clinic. Both of you will start receiving the birth control pills in order to synchronize your cycles/menses. Once you and egg donor are prepared and your cycles are synchronized – the donor stimulation starts, eggs are picked up on day 12-14, embryos are fertilized and transferred to your uterus on day 3 after egg pick up. Please, note that medical exam/synchronization/ IVF process usually takes 2 months.