Mariam Kukunashvili, MD, PhD
Co Founder, New Life Network
Mariam was graduated from Tbilisi State Medical University with honor and was granted full government scholarship for further studies. Upon completing her 3 year residency program she continued her studies at Tbilisi State Medical University to pursue her Master Degree in Healthcare Management and Economics. In parallel to her post graduate studies, Mariam worked as a night shift nurse and later as a doctor at an Emergency Care Unit of Tbilisi Central Hospital.
From 2003, Mariam works as a Regional Coordinator for EU supported project "Primary Health Care Financing Reform in Georgia", where she has been supervising health care reform in the Country. After Health Care Reform Project, Mariam continues work at various EU and USA Embassy funded projects: "Palliative Care', Poverty Reduction", US Embassy programs on "Sustainment and Stability Operations program", "Bioweapon's Threat Reduction Program".
From 2008, Mariam came to Fertility sphere with her own history of infertility struggle. She suffered from endometriosis for a long time.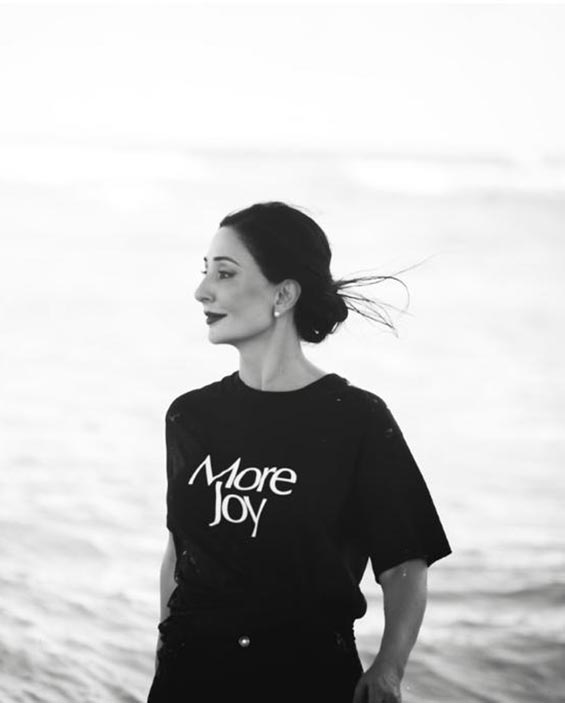 She underwent 11 unsuccessful IVF attempts, and 4 surgeries, then one successful but ectopic pregnancy. The medical conditions lead her to turn to surrogacy. With the help of 2 wonderful surrogate mothers, she and her husband have a beautiful daughter and twin boys, born in 2011.
Mariam is principle author of the books "Surrogate Motherhood: The World Practice and Georgian Reality", "Aging and Healthy Lifestyle" and Co Author of Surrogacy and Fertility book which was published by Cambridge University in 2016. She also writes articles and Blogs for various Georgian newspapers.
Mariam strongly believes, that every business has corporate Social responsibility, thus she funds In Vitro Fertilization (IVF) programs for certain number of Georgian infertile couples on a monthly bases. Moreover, she is a founder of charity organization New Life Fund assisting school children from vulnerable families via providing the monthly stipend for their studies and arranging study corners at home.
Mariam is extremely passionate about people who are dealing with infertility, as she has personally experienced the headache and disappointment associated with it. Mariam brings her remarkable clinical and personal experience to the New Life Global Network and leads the clinics with great commitment to its vision and goals.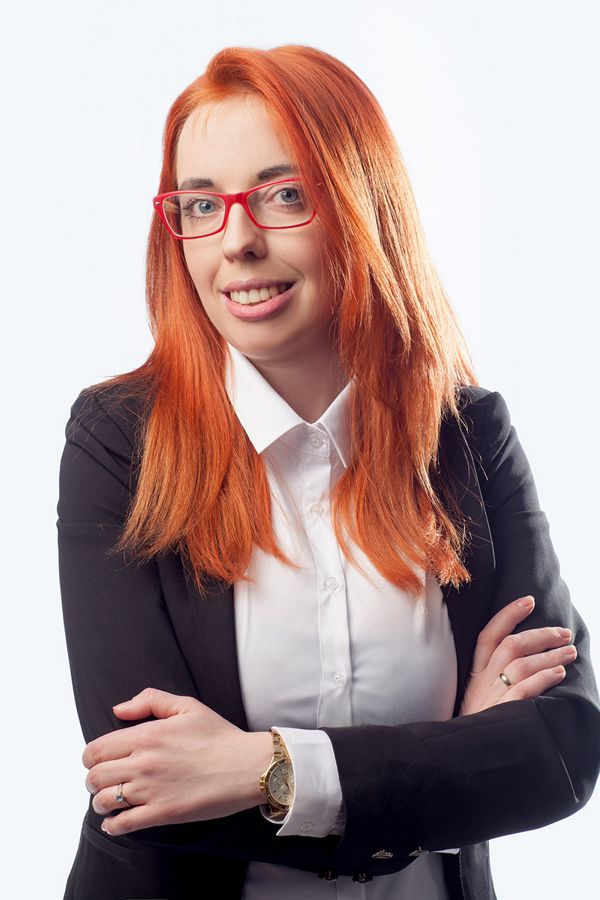 Justyna Nowak
Personal Manager
Justyna completed 5-year psychology studies with a specialization in clinical sexology and clinical psychology and she holds Master Degree in Psychology.
For 2 years, Justyna conducted trainings for leaders of local communities and then for 4 years she worked at the Family Support Center and the Women's Rights Center, where she conducted psychological consultations with couples and women. Thanks to her commitment and social skills, she soon began working with the best therapists in Poland.
Justyna has completed many trainings related to psychology of a couple and work with people struggling with infertility. Currently, she has started her doctoral dissertation related to infertility issues.
As a personal manager at New Life, Justyna deals with intended parents, conducts meetings with them and provides support in order to ensure their satisfaction. She makes whole journey as easy and pleasant as possible for our intended parents.
Languages: English, Polish, Sign language.
About Us
Every Story Has a Beginning, Ours Starts with You
Our first Surrogacy Agency and IVF clinic , New Life Georgia, was founded in 2008 by Dr. Mariam Kukunashvili. Since then, we have thousands of intended parents successfully start their families and have expanded our reach to parents-to-be in more than 8 different countries throughout the world. As we grow, we have the honor of becoming part of your stories, just as much as you become a part of ours. And because each story is so unique we specialize in all areas of infertility management, offering the following In Vitro Fertilization (IVF) procedures to meet the fertility needs of every future parent possible: Frozen embryo transfer, Preimplantation Genetic Diagnosis, IVF For HIV Positive intended parents.
New Life Poland is more than an egg donor agency. We are a combination of emotional, personal and heart-touching stories that are filled with hard work and dedication. We offer empathy, and are driven by a passion to help those with fertility complications make their dreams of becoming parents come true through egg donations and surrogacy services overseas. With each parent adding a chapter to our story, we are spreading the message that a responsible, caring and friendly approach to doctor-client relationships is ideal not only to achieve a highly-valued reputation, but high success rates as well. These principles have become the foundation upon which we have built a network of partnership and friendship, New Life Family.
What We Do
We take care of you, our surrogates and egg donors, focusing on satisfaction and comfort. We are proud that we have never had a complaint regarding our services, and strive to continue achieving 100% satisfaction by making the process comfortable for everyone involved, and letting our surrogates and egg donors feel their involvement in the program is highly admired, appreciated and valued.
We help families grow. We have had many successful parents return to the program to grow their families by having siblings for their babies.
We overcome the odds by having some of the highest success rates in the field.
We make sure contractual obligations are fulfilled in a timely manner by all parties involved, which has resulted in never having a court case with the parents-to-be, surrogate mother or egg donor.
We Have Never…
Encountered a case where DNA tests to not match the parents-to-be.
Had a case of a newborn with genetic abnormalities.
Had a case of stillbirth.
Had a case of drug, alcohol or cigarette consumption by a surrogate during pregnancy. New Life performs random examinations at the National Forensic Bureau to ensure health of the babies and meet parents' expectations.
Had a surrogate pass away during childbirth.
Had a surrogate abandoned or neglected by her family. Each surrogate has received full support from family members and close relatives. We strive to make sure each surrogate feels comfortable and has the support she needs at home before registering her in our database.
Had a surrogate try to claim a baby.
Had a patient stuck in a country where New Life operates.
Had complications with our Polish travel egg donors returning home. They always return with great enthusiasm and amazing testimonials for our clinics.
Had any complaints to refund patients through the program after a surrogacy ban in any country where New Life branches have operated (India, Nepal, Thailand, Cambodia). Each patient has received a full refund after surrogacy crackdowns, and no parent has ever been, or felt, abandoned. Each parent has left the countries successfully with healthy babies.